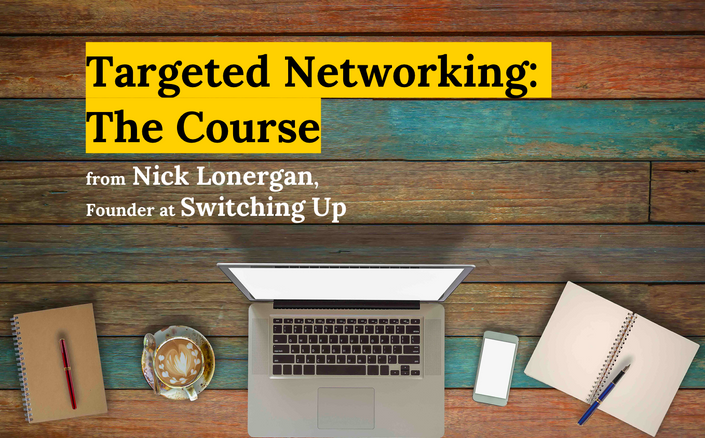 Targeted Networking: The Course
Finally arrive at your dream job, with a powerful, step-by-step process that really works.
I'm Ready.
Are You Ready To...
Shift your mindset and revitalize your job search
Optimize your time and minimize stress
Reboot your confidence and find inspiration
Learn how to build your network and break into new industries
Gain a true insight into roles and discover the right job for you
Get in the door and finally gain some momentum
Separate yourself from the masses and earn what you deserve
Land the job you really want.
Introducing 'Targeted Networking: The Course'
What is Targeted Networking? In a nutshell, it is the continuous process of finding the people who have the type of jobs you think you want, and talking to them.
By carrying out Targeted Networking, you increase both the number of job opportunities you're in contention for and your chances of being successful with each one.
In addition, by talking to these people you increasingly gain a better understanding of the roles that interest you and as a result begin to form a better picture of what your dream job really is, which in turn boosts the quality of your candidacy even further!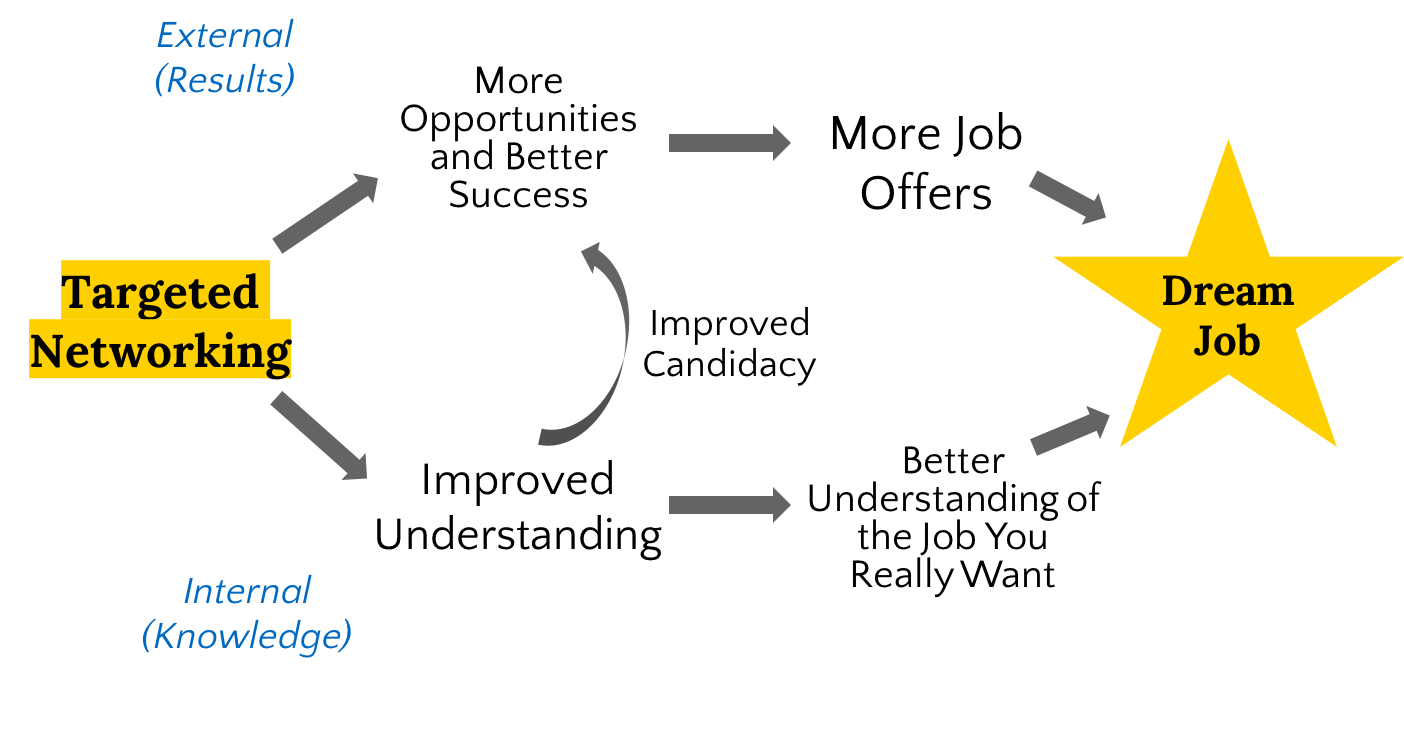 So. It turns out that going straight to the people that have jobs that interest you and actually talking to them is more beneficial than sitting behind your laptop and blindly submitting millions of online applications. Go figure.
But of course, there's a bit more to this approach than the simple summary above suggests...
In fact, it's a bit of an art; and I've been refining the process since I first stumbled on the raw power of TN back in college. Since then, I have gotten better and better at navigating the job search process, and have successfully used TN to transition into different types of roles and industries in different cities.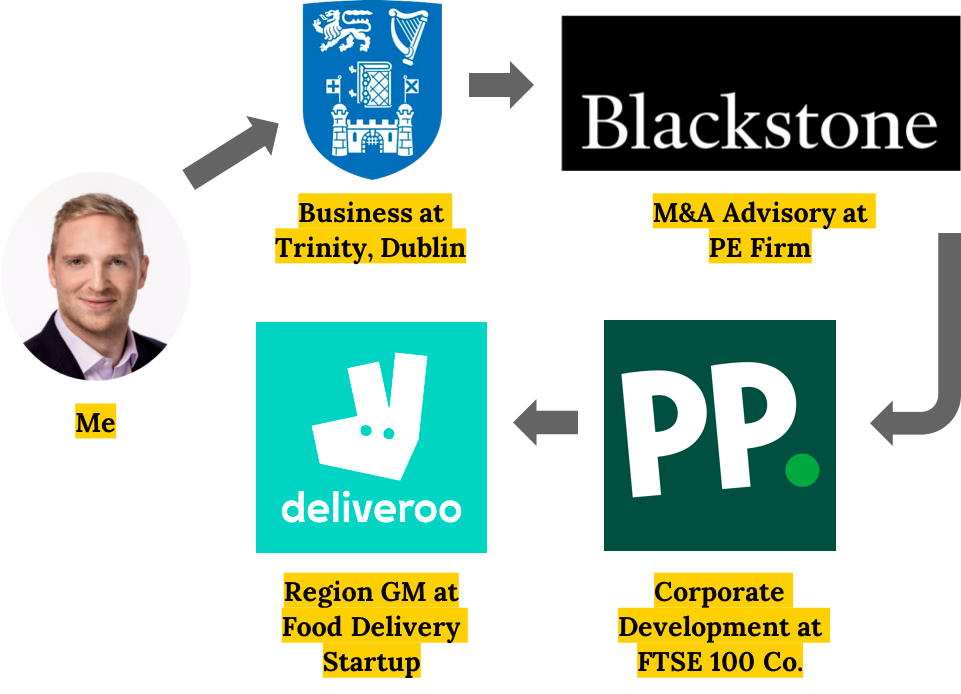 The good news is that anyone can do this. In my experience, it doesn't matter what your personality or background is, if you haven't already been using some form of TN, it will likely multiply your effectiveness in going after a job your really want.
But it's all well and good reading and agreeing with the above, and you may even have heard before about the importance of networking (awful word by the way - TN is a whole different thing), but how do you do it? Who should you contact? What should you say? Why would they help a random stranger?
Luckily I have distilled my approach down to this step-by-step course that will walk you through all the critical details.

After just 3 hours of video lessons and 3 weeks of implementing TN, you really will be operating at the next level and well on your way to that dream job.
But the impact of knowing TN doesn't end there. Of course over time, as our preferences change, so do our ideas about what the right job might be. Today millennials and more seasoned professionals alike are changing jobs and seeking new experiences much more regularly than in the past. At the same time, some futurist commentators predict that in the not too distant future, people won't even work for one employer at a time, but actually carry out very specific functions for multiple different companies simultaneously.
Suffice to say, the ability to independently manage your own career and navigate the increasingly disjointed job market is more crucial than ever, and increasingly so.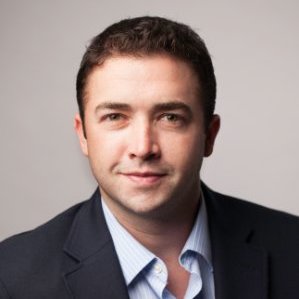 "The strategies Nick advised helped me finally gain some momentum in finding a new job. Putting the practical advice into practice, I was able to both figure out where I wanted my career to go as well as finally land the job."
- David, Operations Manager at an eCommerce Startup in Buenos Aires
(previously Strategy Analyst at a Restaurant Group in Atlanta)

Course Overview
Aside from the interactive calls (for Premium and Elite users only), all the course content will be pre-recorded and you can work through the material at your own pace.
At the same time, the course does outline a simple program to follow over the course of 4 weeks, and it is recommended that you follow this basic structure to get the most from the course.
In terms of time and energy commitment, the powerful TN approach is very lean and strives to maximise your return on time. While a good commitment to implementing the steps and building on TN is requested, the actual amount of time needed is relatively small.
At a minimum, users should plan to be ready to:

a) Spend a few hours, 1 or 2 days a week, for 3 or 4 weeks, doing the modules and preparation, and
b) Meet up with a number of people for coffees, during typical work hours*
* Note that if it's impossible for you to leave work to go for coffee, scheduling phone calls is an alternative option that works. However, nothing beats face-to-face, and a good approach in this case could be, once the course gets started, to target a day (or two) to take off work and plan to schedule a series of coffee meet-ups for that day, which tends to work very well.
The course will comprise of...
x6 Modules of pre-recorded video lessons and screencast tech tutorials (lifetime access)
Downloadable Support Materials (worksheets, templates, case studies etc.)
Private Facebook Group (lifetime access)
BONUS: FAQ video updates
x4 weekly (1hr) LIVE Group Q&A Video Calls

(for Premium and Elite users only)

x2 personal (1hr) 1-to-1 sessions in first two weeks

(for Elite users only)
Those enrolled in the course should seek to take advantage of the support and accountability that comes from embarking on job search mission alongside others that are doing the same (which is very powerful in itself), through opportunities like the comments function on lessons, the private Facebook Group and weekly Group Q&A Calls (for Premium and Elite users), where people can exchange their experiences implementing TN and ask questions.
Don't worry if...
- The thought of reaching out to strangers for coffee makes you feel nauseous - While it sounds scary, I will be providing you with a detailed step-by-step plan of how to do everything, including downloadable support material to help tailor the techniques to your individual cases. Anyone can do this! The hardest step at first for most people is the actual meet up, and while this can be daunting the first time, it very quickly becomes second nature. In the end, you are going to have to meet someone face-to-face to get a job anyway - why not get some practice in, in a safe and relaxed environment where you can ask more questions and have more control of the situation?
- You think people might not like you contacting them and it may hurt your chances at a company - First of all, if you do it right (which this course will explain how to do in detail), there's only upside and it's not going to negatively impact the impression you make on the firm (more on this below). The second thing is that, even if it did sometimes put people off a bit - who cares... you've got nothing to lose (unless there's only 2 or 3 job vacancies in the world that interest you, which isn't a good mindset to begin with - more on this in the course). Your alternative is probably sending in applications online or with recruiters, hoping and wishing, but if you can multiply your success rate with TN, then you can afford to have the odd blunder with someone at a company.
But as I said, this is just not going to happen if you do it right. The reason you are reaching out is for advice - you have found this person who is doing the job you truly believe is your dream role and you want to emulate them. You are eloquently reaching out to them in the appropriate tone and manner, and looking to them to serve as mentor and model, not just someone who can give you a leg up in a job process (which is very much secondary to the advice, and any activity here should be regarded as a bonus).
If you have an appreciation for the intricacies outlined in this course and communicate effectively as a result, no person is going to hold it against you if you want to learn more about their company and what they do (or at least no person that you want to work for or with).
- You're not sure if you feel ready to leave your current job yet - This course is actually perfect for people who perhaps always (or have recently started to) wonder about what else is out there. With this course you will go out in to the real world and learn what opportunities really exist (rather than just making assumptions in your head), and then you can really make an informed decision on whether you are best to stay on in your current job or not. It's just coffee!

- You don't know what your dream job is - This course is perfect for testing out a few different ideas you have and seeing how you feel afterwards about what you learn and whether it changes what type of job you're targeting. However, if you have no idea of jobs that seem interesting or where to start, you may wish to do some work in this area before attempting this course.
- You get the feeling this is just for people in finance, or with MBAs, or in an office job etc - It's not. All organisation are made up of people - they're not machines, even though it often seems that way when applying. No matter what the type of job (school teacher, astronaut, investor..), the amount of information available to you on the website and job posting is always going to be very limited and not enough for you to make an informed decision on whether it's really what you want to do (e.g. does the actual day-to-day of this job sound interesting, how does the scope of the role match in reality with what's in the job spec, are these people I'd actually want to work with etc).
It is widely estimated that 80% of jobs that are filled are not even advertised, and while this figure will obviously vary from industry to industry, I would expect that this % is much higher than you would expect for your industry of interest. This course is just telling you how the world works when it comes to recruitment, and how to be effective as a result.

- You don't like coffee - Opting for some other (soft) drink is perfectly acceptable! :)

The BETA version prices are: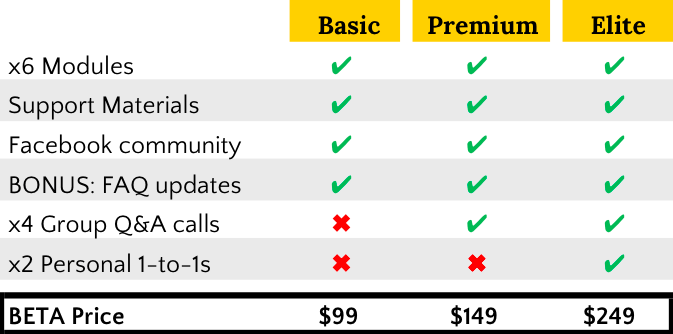 Any Questions on the course can be directed to:
See a Free Preview of one of the video lessons below...
Disclaimer: Note that this is a BETA version of the online course and the course will be tested in this online format for the first time, hence the BETA prices. While the course instructor swears by the TN approach and has received great testimonials from people to date, no guarantees can be made about the results that those enrolled will achieve.
"I'm now doing the job of my dreams and know that I'd never be here without the techniques that Nick taught me. It took the boredom and frustration out of the job hunt and made it something I enjoyed doing!"
- Rose, Music Supervisor in the Film Industry in London
(previously at College in London)
Course Curriculum
Module 1: Introduction
Available in days
days after you enroll
Module 2: Looking Beyond the Structures
Available in days
days after you enroll
Module 3: Getting Poised to Win
Available in days
days after you enroll
Your Instructor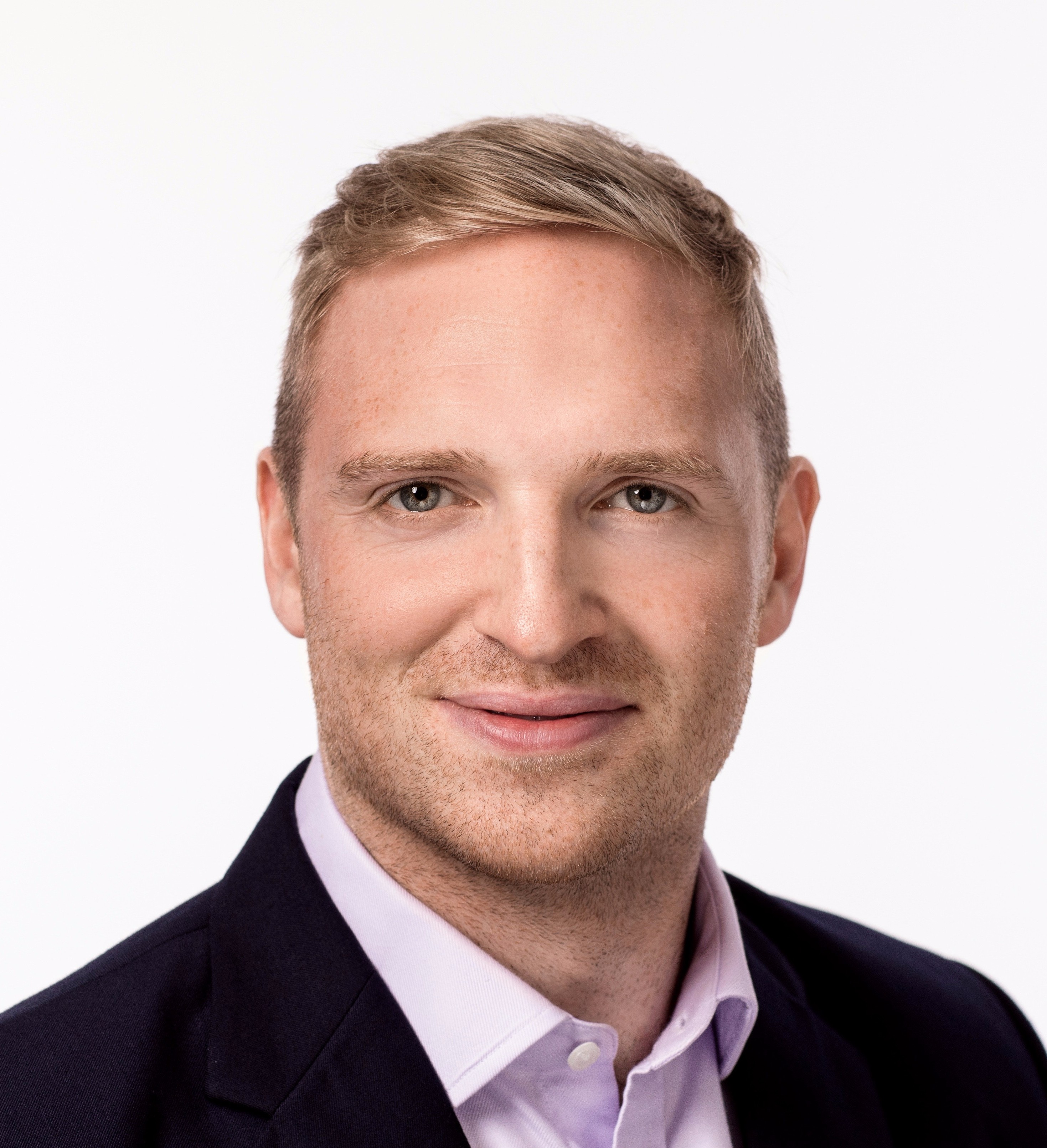 I have managed to break in to some top firms, across a number of different industries and cities, over the past few years. While I did have the fortune of going to a good University, and always got on pretty well, I firmly maintain that my ability to initially break into investment banking in New York, and then go from a preeminent investment firm to an entertainment corporation, followed by a high growth tech startup, all had very little to do with me being the smartest or best candidate there was (especially early on), and all to do with my approach and how I was able to present myself and communicate effectively.

And for the record, I am not some gregarious, larger-than-life character (in fact I'm more of an introvert) and I'm not related to any billionaires or S&P 500 CEOs either. I just happened to figure out that conventional wisdom about how to get a great job is all wrong (or at least not very helpful) and everyone is doing the same thing. But even though the recruitment process is typically pretty painful for candidates and employers alike, there is another way... and it's actually rather enjoyable!
Frequently Asked Questions
When does the course start and finish?
After you enroll you will be granted access to the course content, most of which will gradually become available to you over the course of the first week, as you progress through the material. It is a self-paced online course and you can decide when you start and when you finish, however the course does outline a simple program to follow over the course of 4 weeks, and it is recommended that you follow this basic structure to get the most from the course, particularly to be able to participate and progress alongside the rest of the class.
What are the LIVE Group Q&A Video Calls?
These will be weekly video group calls taking place every Saturday (12pm Eastern / 5pm London), where those enrolled in the Premium or Elite plan can share their experiences with the program and ask questions throughout the one-hour call.
What are the personal 1-to-1 sessions?
Each person on the Elite plan will be entitled to TWO 1-to-1 one-hour sessions with Nick, scheduled at a time that is convenient for you, within two weeks of starting the course. In these sessions, you will be free to discuss anything related to the course and get personal advice on your situation and experience with targeted networking, which can include Nick reviewing specific correspondence and other details related to your use of the techniques in the course.
How long do I have access to the course?
How does lifetime access sound? After enrolling, you have unlimited access to this course for as long as you like - across any and all devices you own.
What if I am unhappy with the course?
As long as you've given it a decent try (and can show some proof), just contact us in the first 30 days and we will give you a full refund.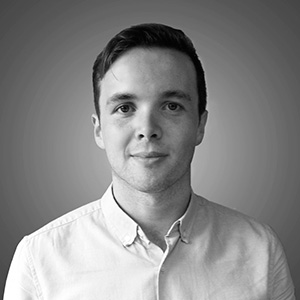 "I found the online job listings disheartening because I rarely got responses, even for jobs I was well qualified for. I felt more productive when I would reach out to people because it often lead to a chat or they would refer me to someone else or some other company they knew of... (and) hard examples of how to do it exactly, I found helpful."
- Sam, Policy Office at a Green NGO in Brussels
(previously Legal Assistant at a Law Firm in Paris)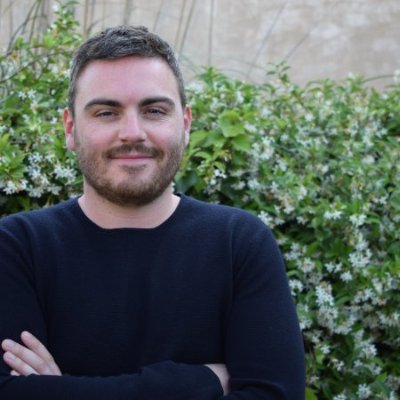 "Targeted Networking: The Course has innovative ways to look for your next career move, and undoubtedly helped me in moving industries and getting my dream job. It's valuable information that can be applied not only now but in the future."
- Matthew, Business Development at a Fashion Startup in London
(previously Corporate Sales at a S&P 500 Automotive Company in London)